[User Guide] Klaviyo
In this tutorial, you'll learn how to add a PicSnippet to an email in Klaviyo.
In your PicSnippet account, load the PicSnippet you want to use.
Scroll to the bottom of your PicSnippet image and click the "Generate Code" button.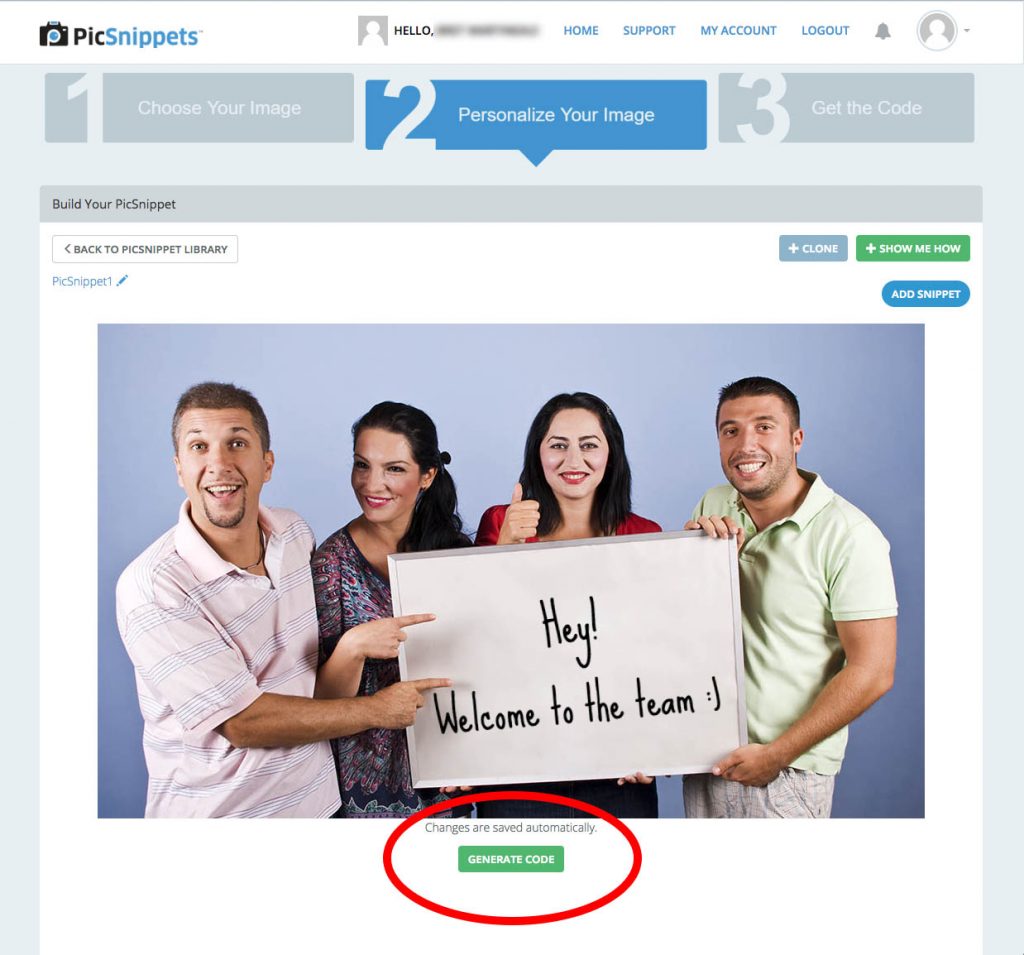 In the following "Get the Code" screen, under the Select your Platform drop-down menu choose "Klaviyo". Then in the "Value for:…" drop-down menu choose the appropriate value for your PicSnippet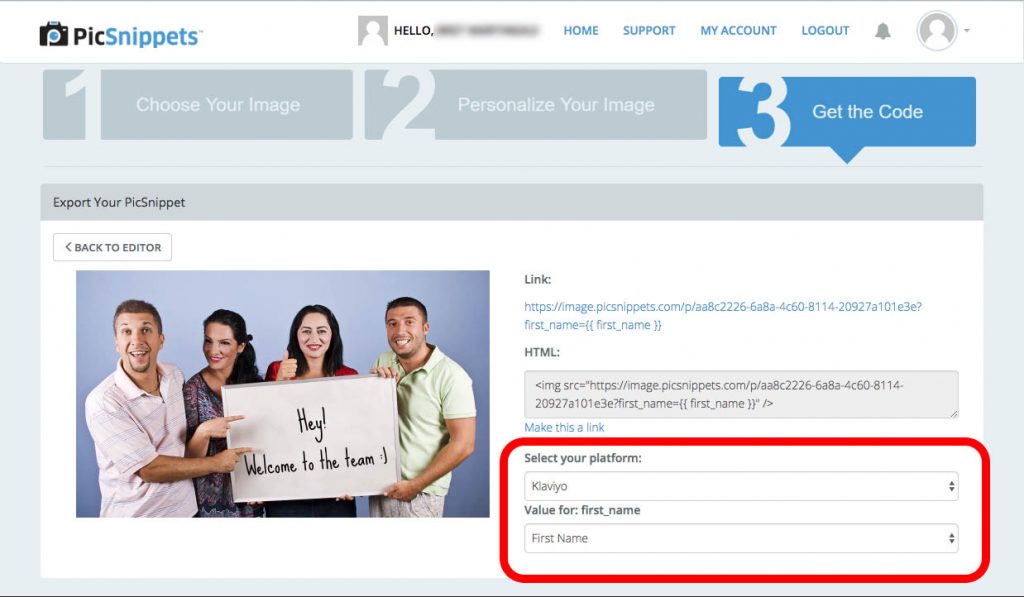 Copy the updated link to your clipboard.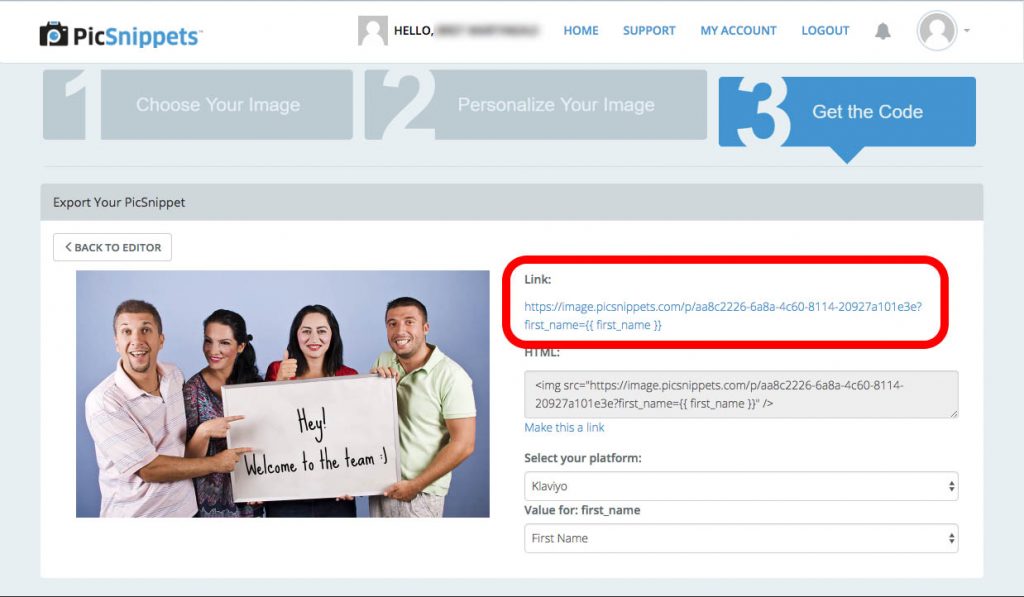 Now head over to your Klaviyo account and open the email you want to add your PicSnippet to
Drag an image block to your email If your template doesn't already have one. To do this, click on "Blocks" in the left nav (1)  and then click and drag an image block (2) to your template. Obviously, you can skip this step if you already have an image block where you want it in your template.
Click the Image Block in your template to bring up a menu where you'll add your image.
Click "Placeholder" in the left nav (1) and paste the PicSnippet link you copied earlier (Step 4) into the provided field (2) and click "Save"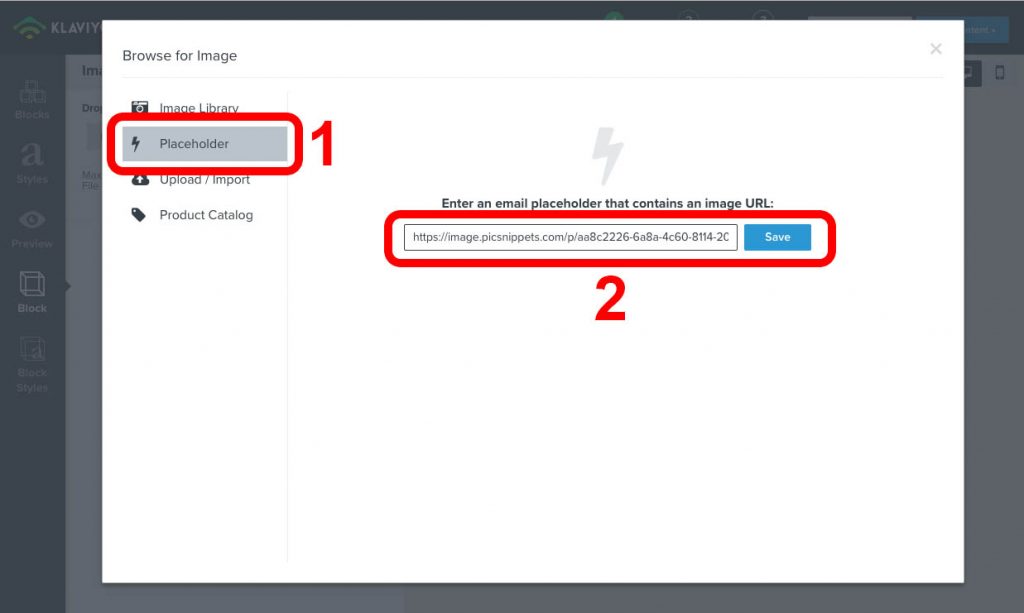 You won't be able to preview the PicSnippet in the template editor so you'll need to click the "Preview" button in the left nav to see it live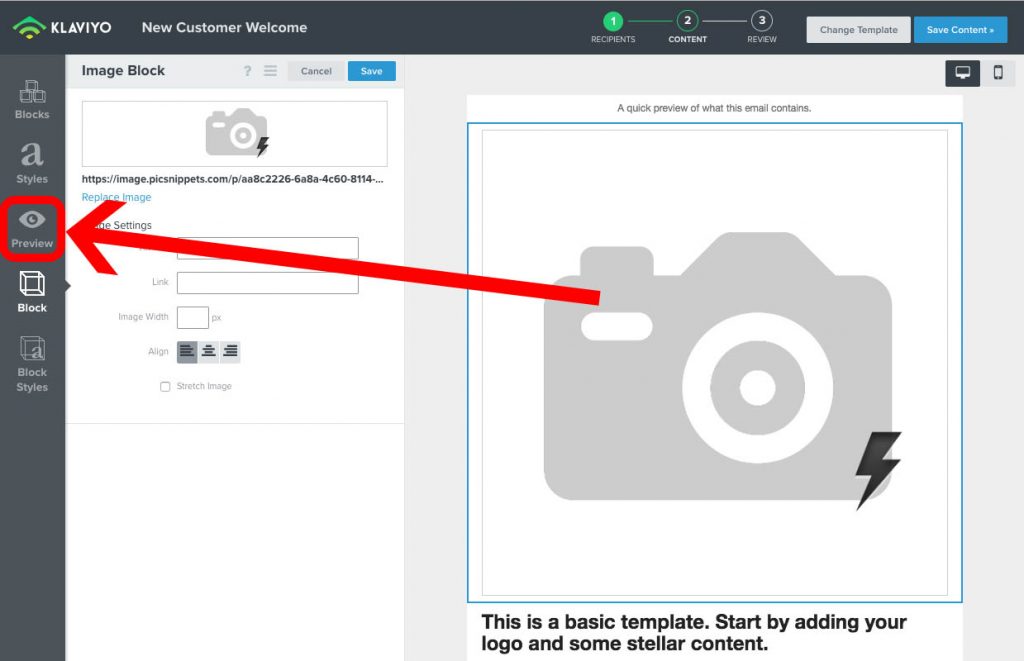 Here you can see a preview directly in Klaviyo and/or send a test email so that you can preview it in an email client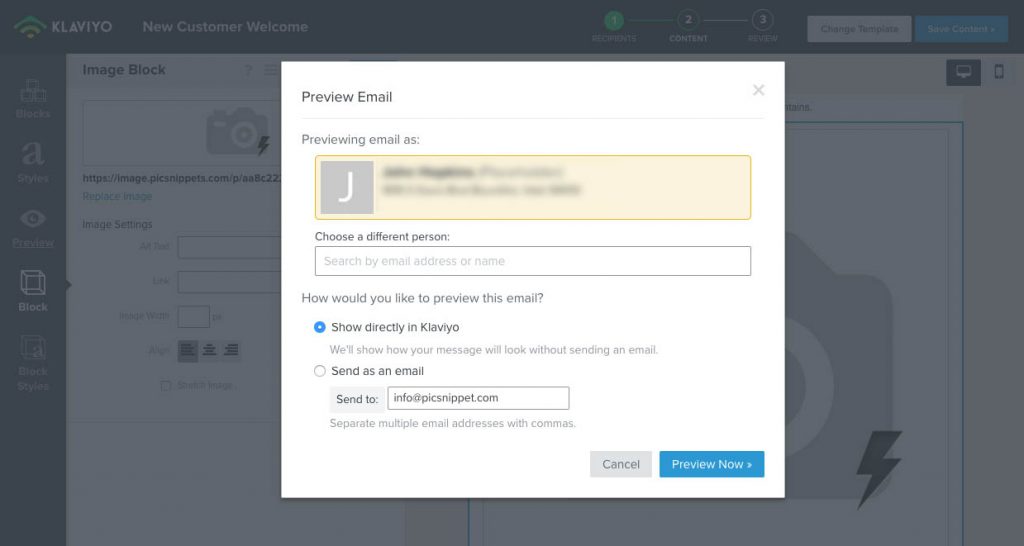 Now, if you haven't done so already, complete the rest of the content in your email and send it!