Is Go High Level the Most Powerful Marketing Agency Platform? (2023 Review)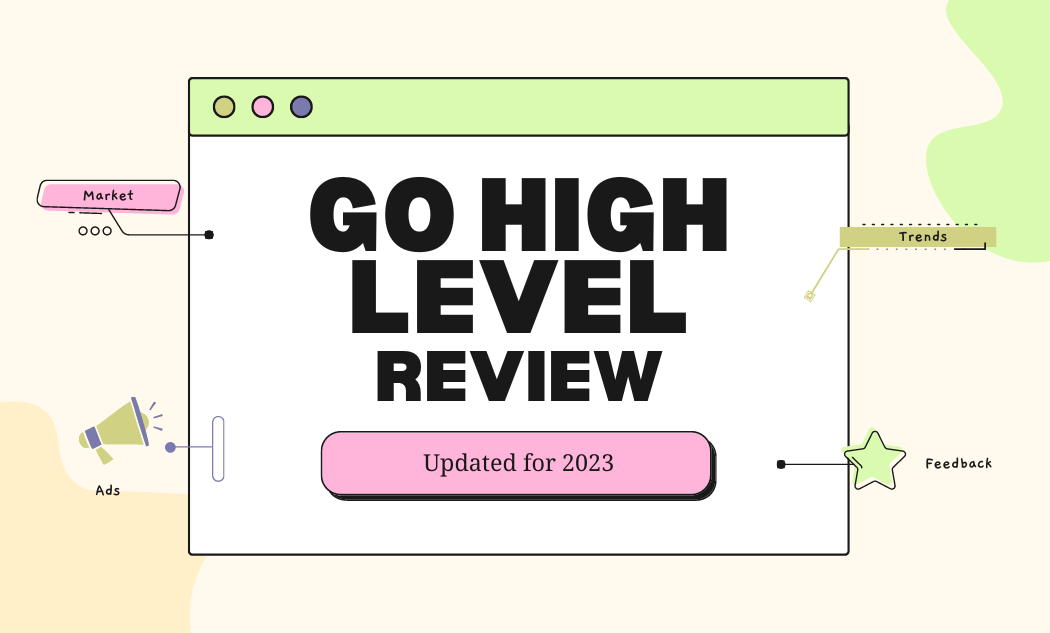 The digital marketing landscape has changed drastically over the past few years. Businesses now have various platforms and services options to help them reach their target audience. One growing platform is Go High Level, which promises to revolutionize how agencies and other companies market themselves.
In this comprehensive review of Go High Level, we'll take an in-depth look at what the platform offers and whether or not it is truly the most powerful marketing agency platform on the market today.
What Is Go High Level?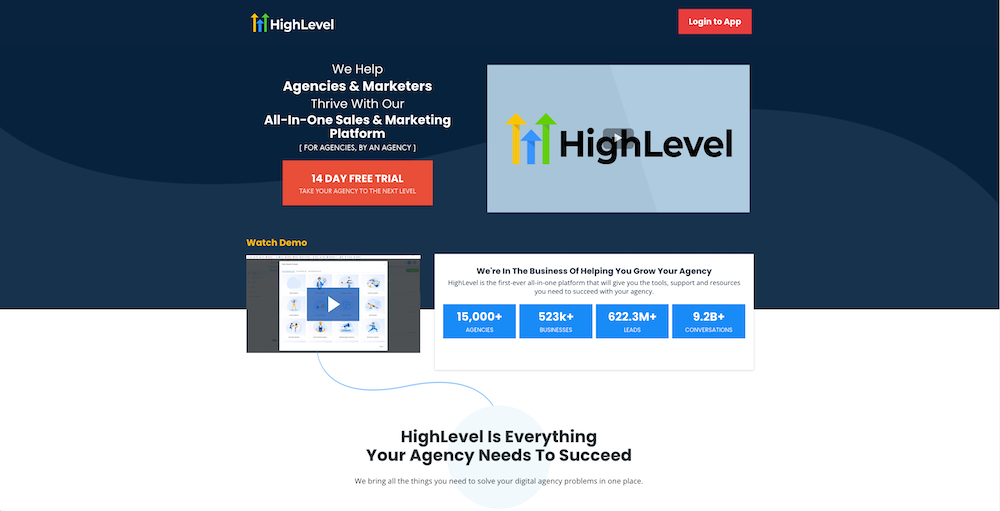 Go High Level is a full-featured sales and marketing platform designed to help businesses of any size reach their target audiences.
The management solution provides marketers with an intuitive and user-friendly interface and all the tools, features, and resources they need to execute successful campaigns. This includes everything from email marketing and social media management to content creation and analytics tracking.
The platform is also designed to be highly user-friendly, with a neat and intuitive interface that makes navigating the various features simple. This provides detailed tutorials and built-in support for users who may need to be more tech-savvy.
Go High Level offers an all-in-one sales platform with unlimited accounts and subaccounts, allowing marketing agencies to manage multiple clients within one account. This is definitely a game changer for agencies and other service based businesses.
What Features Does Go High-Level Provide?
Go High Level provides users with a comprehensive suite of features designed to help businesses optimize their marketing efforts.
Automated Email Marketing Platform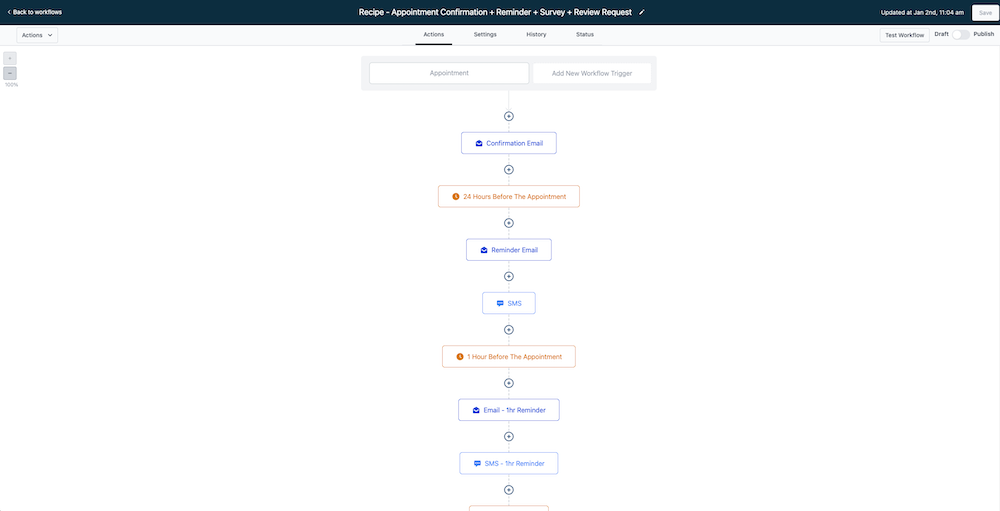 With the growth of social media, some may think that email marketing is no longer relevant. Many customers see companies still using this strategy as credible and professional.
Automated email marketing allows businesses to reach their target audiences with just a few clicks. Go High Level's automated email marketing tool will enable users to create and send targeted campaigns easily.
The platform provides access to a full library of templates and the ability to schedule emails for optimal delivery times. Go High Level offers powerful segmentation capabilities, allowing businesses to send personalized messages tailored specifically for each recipient.
Full-Featured Page Builder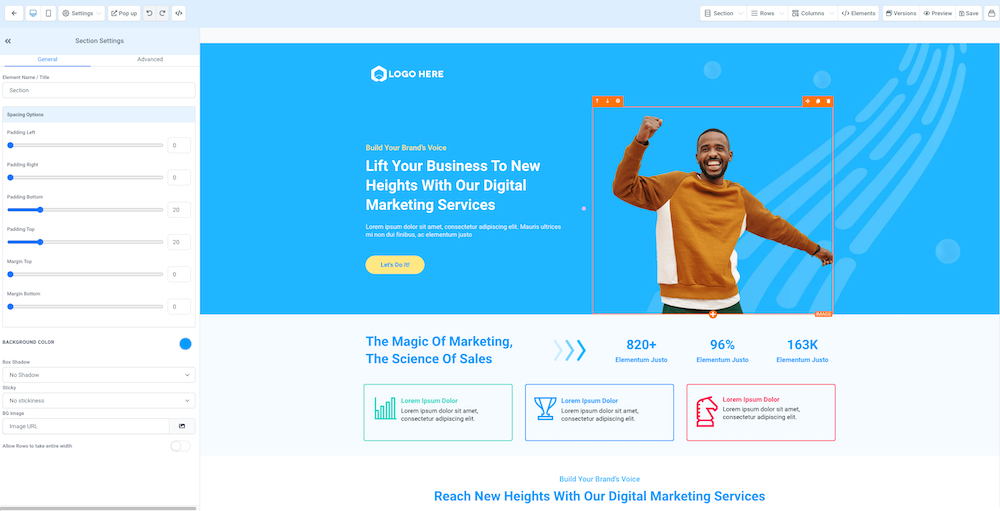 Go High Level's page builder is a powerful tool that helps businesses create sales funnels, captivating landing pages, and websites. The platform provides users with various drag-and-drop elements, such as images, videos, forms, and more.
The page builder offers an array of customization options, allowing users to personalize the look and feel of their pages. This makes it easier to create content that is engaging and attractive.
Inbound Phone System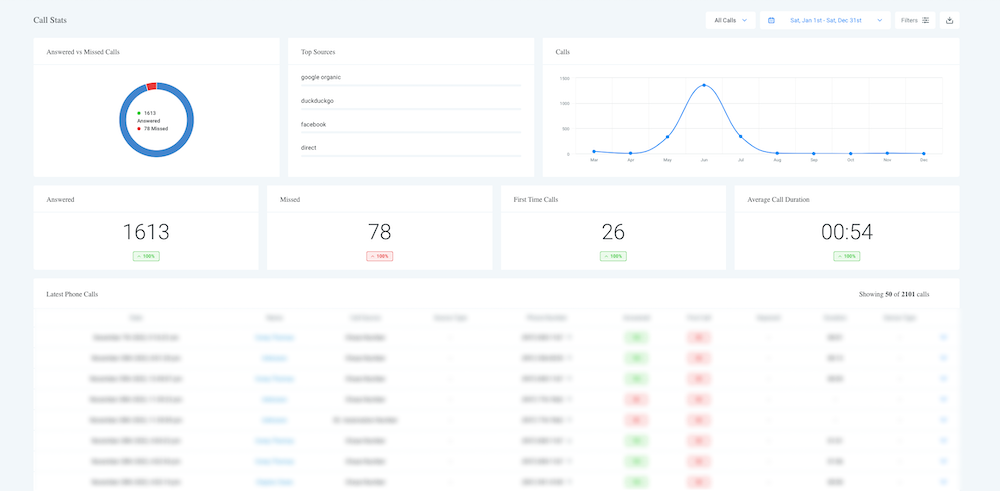 Go High Level also provides users an inbound phone system that allows businesses to track incoming calls and respond to leads quickly and efficiently.
The platform's call tracking feature allows businesses to track the number of calls they receive, the duration of the call and other essential metrics.
Go High Level also provides users with a virtual receptionist who can answer incoming calls. This feature makes it easier for businesses to manage their calls and ensure that customers get the help they need.
SMS Marketing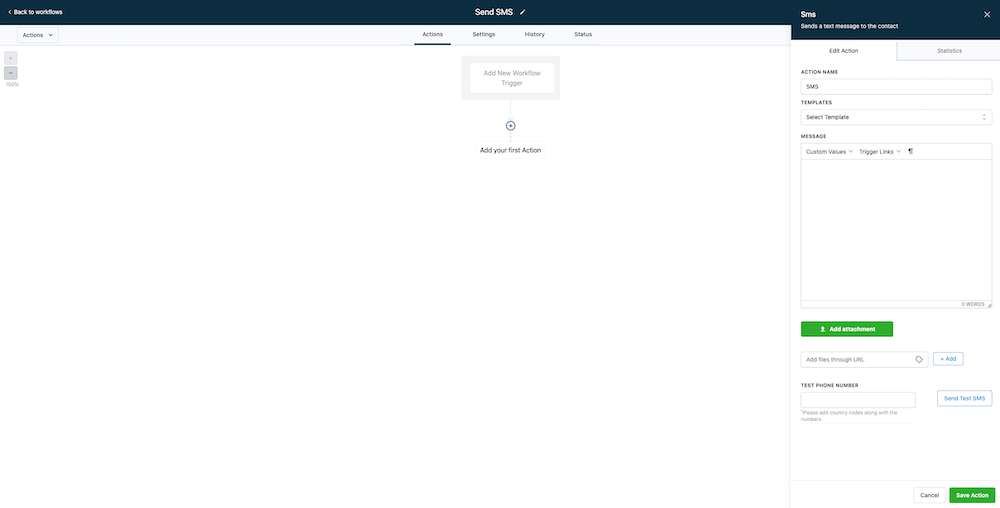 It is a powerful tool for achieving high response rates and click-through rates.
To make sure it's as comprehensive and valuable as possible, Go HighLevel developers have created a feature that allows users to send out various types of messages such as appointment reminders, product promotion SMS, welcome SMS, or CSAT surveys SMS
It also enables them to send and receive MMS, SMS, and WhatsApp messages from their customer list. They can even save their messages as templates for later use and set up alerts for incoming messages so they can respond quickly and maintain a good reputation with customers.
The solution provides access to detailed insights, allowing businesses to track the performance of their campaigns over time. With this powerful tool, businesses have the potential to reach more customers than ever before.
This is especially helpful as you can easily integrate a PicSnippet within your SMS automation to take the experience to a whole new level!
Sales Pipeline Management Tool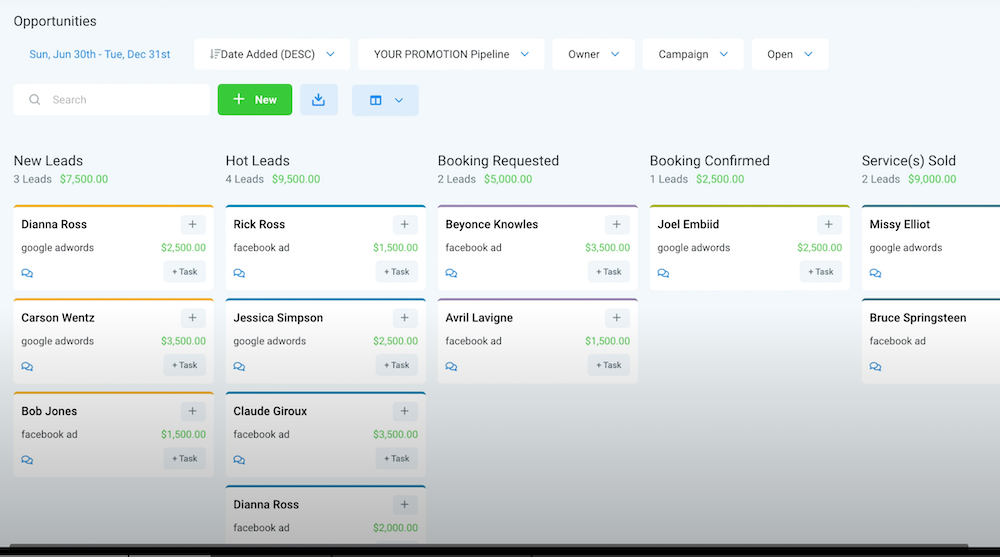 Gaining customers is one of the foremost crucial aspects for any business, and tracking each step from leads to customers is essential.
To ensure that your sales representatives can handle this area, GoHighLevel has developed a platform for sales pipeline management.
GoHighLevel has collaborated with Pipedrive and Salesforce, as well as other reliable platforms, to give your sales representatives an in-depth view of the pipelines.
Furthermore, GoHighLevel is compatible with mobile devices, so you and your sales reps can see the pipeline from their smartphones or tablets.
This mobile-friendly system allows for increased flexibility, allowing you to monitor your pipeline from any location.
Comprehensive Reporting & Analytics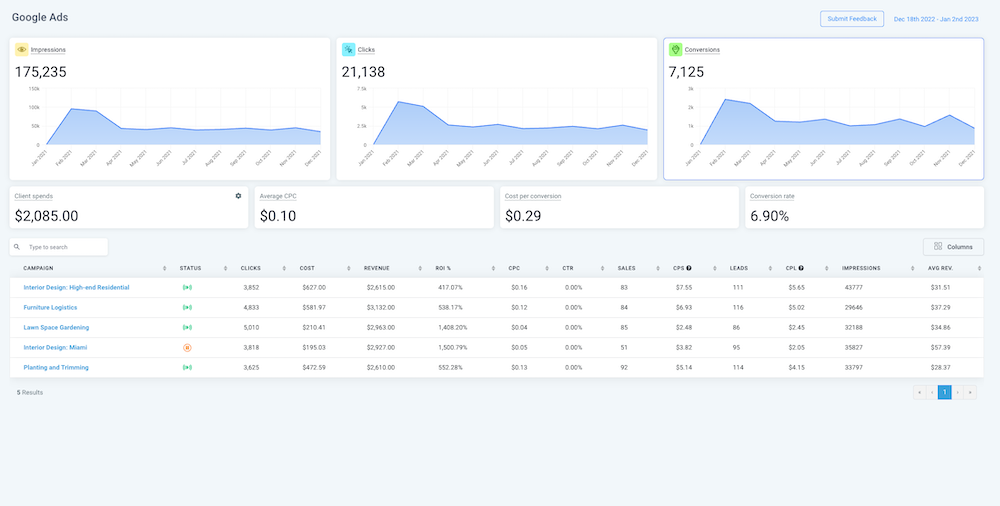 Go High Level gives you access to comprehensive reporting and analytics for your Google Ads campaigns, Facebook Ads, and website traffic from all sources. This includes social media, mobile devices and computers.
The intuitive platform of the Reporting dashboard is designed to provide an all-encompassing experience with full-suite features.
It allows users to access multiple platforms, create unlimited sub-accounts and track digital marketing performance in one place.
The Reporting dashboard comprises five parts, each allowing you to review different aspects of your marketing performance.
Google Ads
The Google Ads dashboard allows you to monitor the performance of your Google Ad campaigns.
You can see how much traffic each campaign generates, what keywords work best for each campaign, and how much money is spent on each drive.
The dashboard also details how many people have clicked through from your ad, how many conversions have been made, and how much revenue has been generated.
Facebook Ads
You can monitor the performance of your Facebook ads through the Facebook Ads dashboard.
You can see which ads are performing well and which are not and what messages are being sent out by each ad. You can also check where your target audience is located, how much they engage with your ad, and which age groups are more likely to convert.
Attribution Report
Attribution Reports let you see what channels drive traffic and how they influence conversions to your website.
This report is helpful for understanding where your customers come from and which campaigns or tactics are working best.
Call Reporting
The Call Reporting dashboard lets you track and analyze the performance of your phone campaigns.
You can see how many calls have been made, which keywords resulted in the most calls, and how much money has been spent on each campaign. This information helps improve your overall customer service.
Appointment Report
The Appointment Report allows you to see how many people have scheduled appointments with your business and what percentage of those appointments resulted in conversions.
The Appointment Report lets you track different campaigns' performance, helping optimize your marketing efforts.
Website Traffic
The Website Traffic dashboard lets you see how many people are visiting your website and which pages they are looking at.
It provides insights into what kind of content resonates with your audience and which pages need improvement. You can also see which sources drive the most traffic to your website and how those sources influence conversions.
By using all these reports, you can better understand the performance of your digital marketing campaigns and make informed decisions to improve them.
Bookings And Appointment Scheduling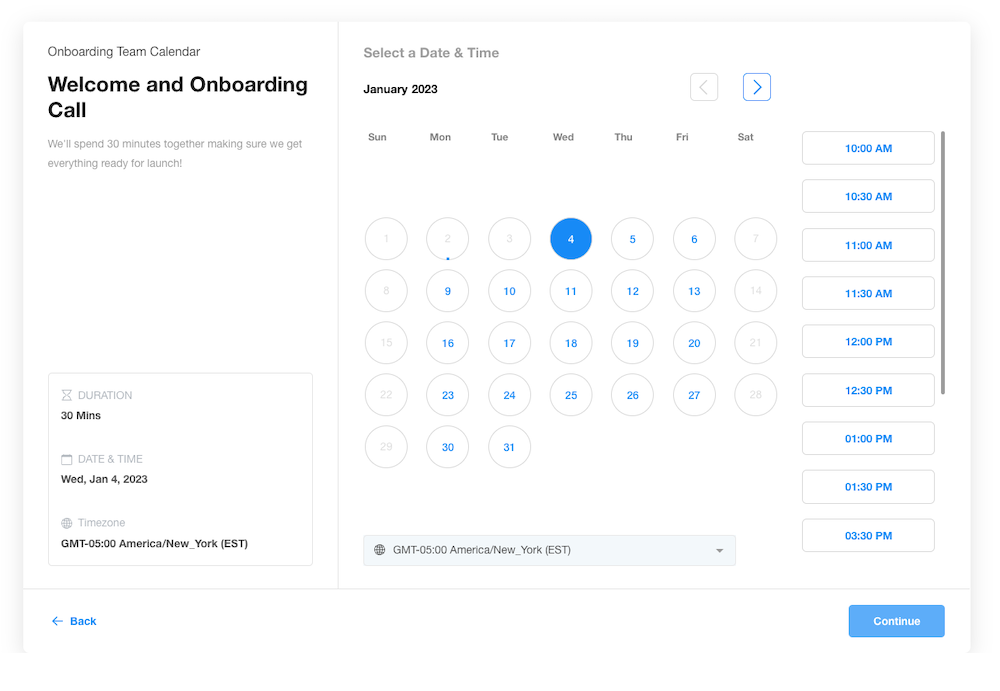 Go High Level also offers a booking and appointment scheduling system.
This allows you to easily book appointments with customers or prospects, manage customer relationships, and track the performance of your campaigns.
The platform is fully customizable, so you can tailor it to your customer needs and preferences.
The scheduling system also allows customers to book appointments quickly and easily without having to wait on hold or search for a specific time slot.
Manage Your Content Effortlessly and Efficiently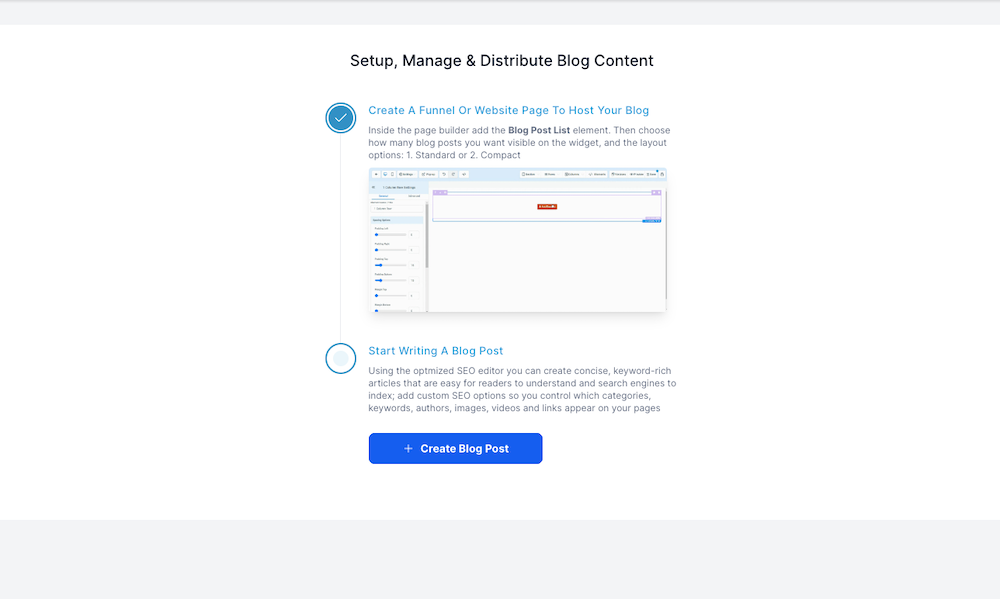 With Go High Level's full-suite platform, content management becomes effortless. As a comprehensive solution for digital marketing, it provides all the features and tools needed to create, edit, approve and publish content quickly and efficiently.
With its simple interface, users can easily create new pages or posts with just a few clicks and schedule multiple posts once for future publication dates.
Go High Level also offers the ability to extend functionality with DropInBlog integration, ensuring a functional and SEO-friendly blog.
It takes time and effort to manage your digital marketing messages with its all-in-one content management system.
Customized Membership Site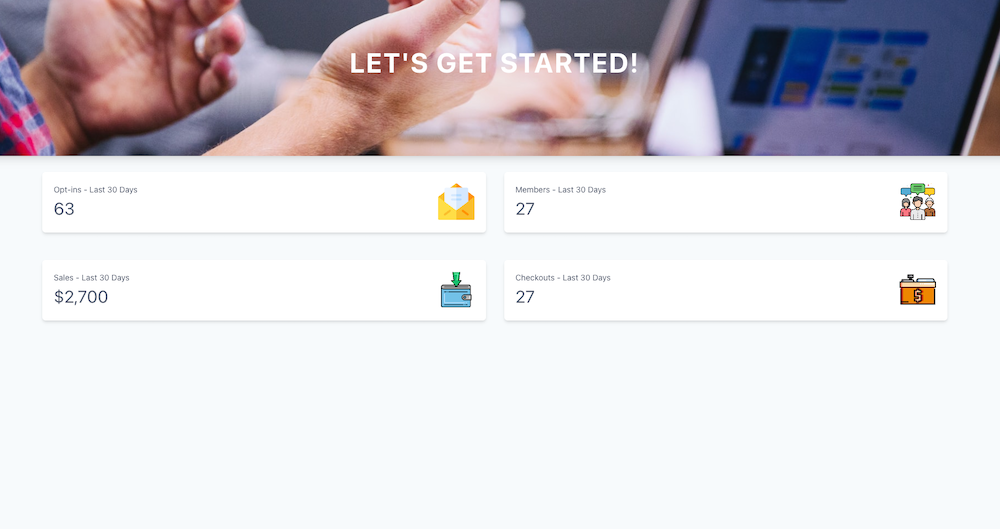 Gohighlevel is an innovative platform that allows users to create comprehensive and eye-catching membership sites.
From creating sales funnels, full-featured websites or even one-of-a-kind platforms, Gohighlevel makes it easy for business owners to build an online presence in the digital marketing space.
Customizing Your Site with a Visual Editor
Gohighlevel's dashboard is user-friendly and can be easily navigated through to customize your membership site.
The visual editor allows members to edit their course outline and add their own domain, images and titles for each course section. Additionally, the design for the membership site landing page can be tailored to fit your needs.
Video Course Content Integration
For those looking to include video content as part of their course material, Gohighlevel makes this process simple. Video content can be directly uploaded onto the platform and seamlessly integrated into your existing course outline.
Furthermore, the platform also allows users to add additional snippets of images and videos to further customize their course outline.
Using the GoHighLevel Mobile App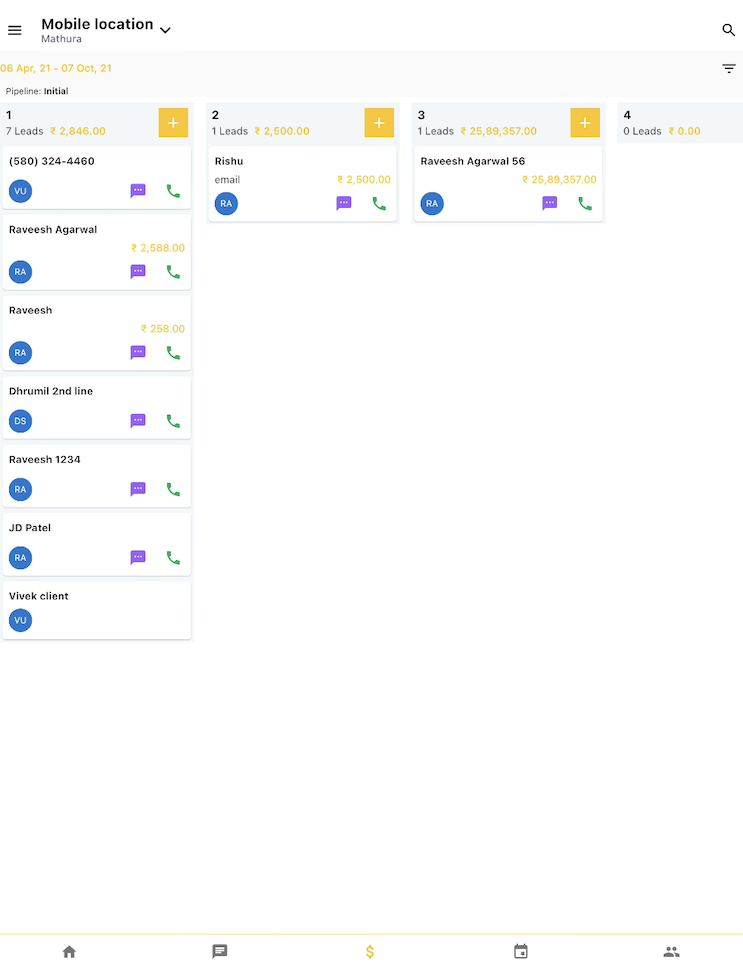 The GoHighLevel mobile app has been designed to make it easier for you to manage your agency on the go.
With its intuitive and user-friendly interface, it's easy to use and provides quick access to all the marketing messages and other valuable features.
It is also grey-labeled under the name 'Lead Connector' which allows all users to leverage the same mobile app without any branding conflicts.
Building Client Profiles
The app allows you to quickly and easily build client profiles and add them to your GoHighLevel account.
This provides access to their contact information and other details, giving you a better insight into who they are for more effective marketing strategies.
Creating Sales Leads
The mobile app also helps you generate new leads through email or phone.
You can also import existing leads from Hubspot, MailChimp, or Ontraport accounts into your CRM account.
Creating New Projects
The app makes it easy to create new projects in no time. You must access the mobile app and enter the details for the project you wish to work on.
This allows you to keep track of your progress and handle all of your tasks on the go.
Connecting Apps with Webhooks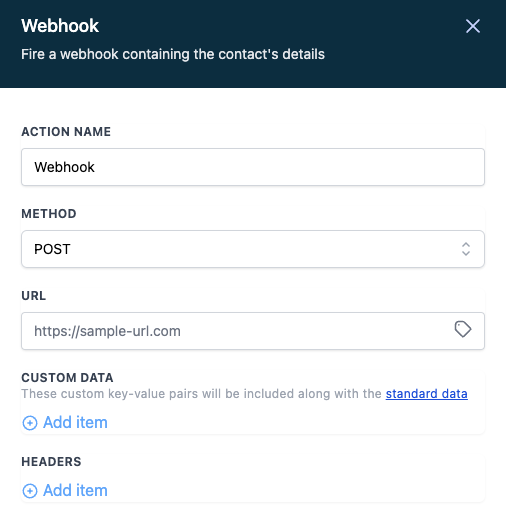 Go HighLevel integrates with a wide range of popular services and apps, allowing users to manage their digital marketing efforts more.
With Go HighLevel, users can connect their favorite tools and send data via webhooks to quickly streamline tasks like creating content or scheduling posts.
The platform allows for seamless integration with Zapier, which supports hundreds of different apps.
Through its integrations, Go HighLevel ensures that users have the right tools to optimize their digital marketing strategies and maximize performance.
Go HighLevel provides support for WordPress, Mailchimp, PayPal, Calendly, Pipedrive, ActiveCampaign, Jotform, Leadpages, Call Tracking Metrics, Kajabi, SurveyGizmo, Wufoo, Teachable, Typeform, Schedule Once, WIX, Squarespace and more.
These integrations provide users with the flexibility to use their favorite apps within the Go HighLevel platform for an even more efficient digital marketing experience.
GoHighLevel: How Much Does It Cost?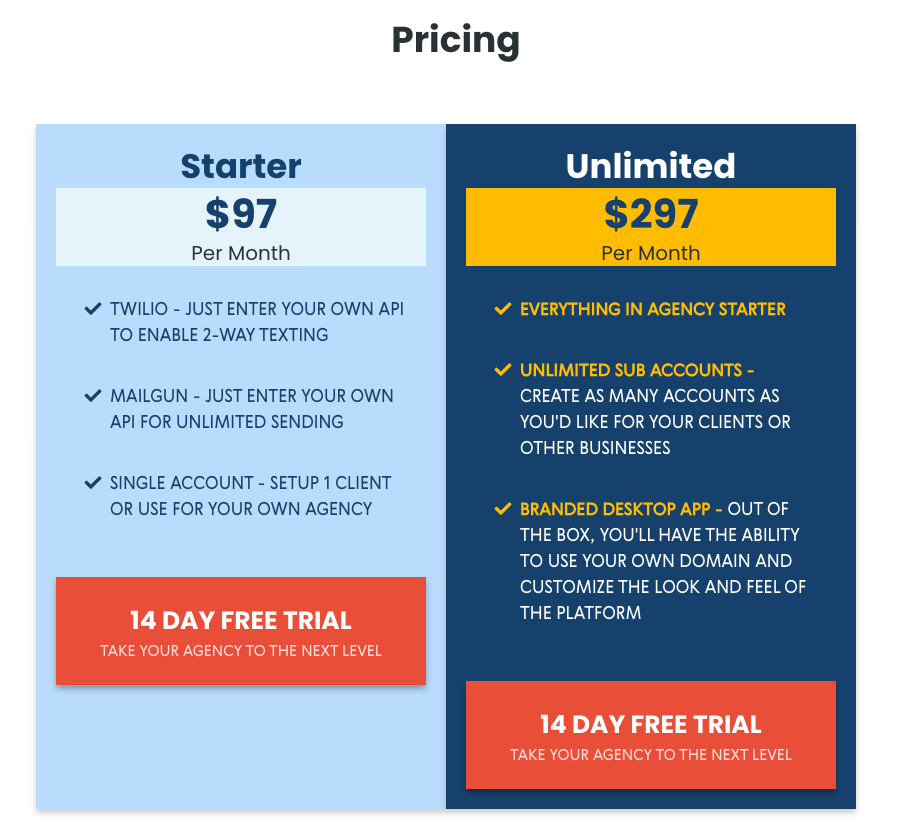 Are you looking for a CRM solution for your agency or business? Go High Level (GHL) is an ideal choice with its powerful features and affordable pricing.
Let's break down the cost of GHL to help you decide if it's the right fit for your organization.
CRM Starter Account: Perfect for Freelancers and Small Agencies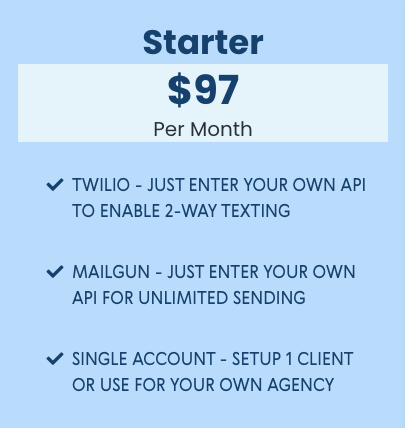 Go High-Level CRM Starter is an excellent option for freelancers and small agencies who need an efficient way to manage clients, projects, and tasks.
At only $97/month, this account comes with all the features you need without breaking the bank. And to top it off, GHL offers a 14-day free trial.
Go High-Level Unlimited Account: Ideal for Growing Agencies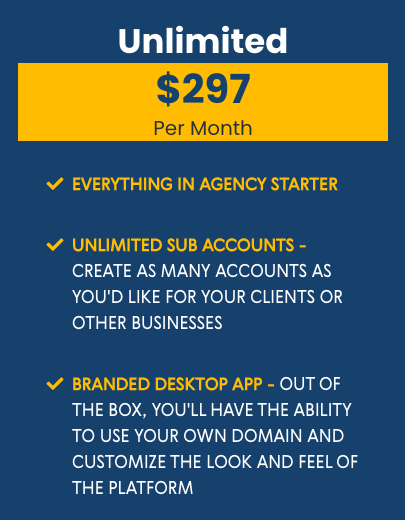 The Agency Unlimited Account ($297/month) is perfect for growing agencies and businesses that need more than just the basics.
This plan gives you unlimited clients, projects, tasks and reports. In addition, you can use the included dashboards to track your progress over time.
White Label Mobile App Upgrade: Unlock Full Branding Opportunities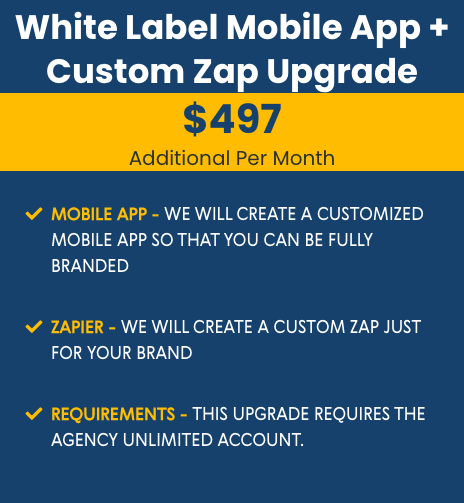 GHL's White Label Mobile App upgrade is a must for agencies with six- and seven-figure budgets. At $497/month, this feature allows you to fully customize the mobile app with your company name.
This will enable clients to track marketing campaign results while showing them that you take pride in your brand and services. However, this upgrade must be added to an Agency Unlimited Account.
Choosing the Right GHL Plan for Your Business
Go High-Level CRM is an excellent choice if you're looking for a cost-effective way to run your agency or business.
Whether you're just starting with the CRM Starter Account or need more advanced features with the Agency Unlimited Account, GHL has something for everyone. And don't forget about the White Label Mobile App upgrade.
GoHighLevel provides various tools to help you build successful online sales funnels. With features such as A/B testing, analytics, landing pages and lead magnets at your disposal, it's easy to take advantage of all the features available.
Pros of Using GoHighLevel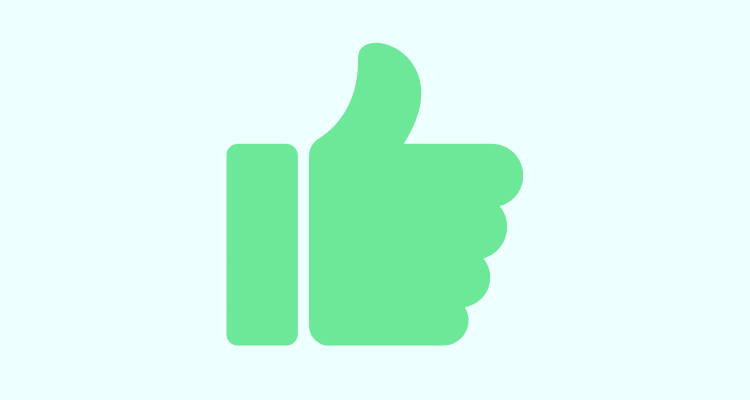 You can build successful online sales funnels with the tools provided by GoHighLevel.
Flexible Platform
GoHighLevel is a highly flexible platform that allows users to customize the system to fit their needs. It has powerful tools that make it easy to set up and manage tasks, campaigns, and automation.
The dashboard is also user-friendly and intuitive, making it easy for new users to quickly get up and running.
Scalability
GoHighLevel is designed to scale your business, allowing you to onboard more customers and manage larger projects without problems. As your team grows, you can easily adjust the settings in the system to meet your needs.
The platform is designed with scalability, so you don't have to worry about outgrowing it as your business grows.
Integrations
GoHighLevel integrates with other tools and applications, making adding functionality and connecting with other systems easy.
This makes it an excellent choice for teams that need to integrate their workflow with multiple platforms. It also makes the system more powerful, as you can use integrations to add additional features and capabilities.
Cost-Effective
GoHighLevel is a cost-effective solution for businesses of any size. It offers a pay-as-you-go pricing model that allows firms to gauge the cost of the system based on their usage. This makes it easy to keep costs low while still using the powerful features that GoHighLevel provides.
Save Time
GoHighLevel saves time when running your business.
For instance, it has snapshots that enable you to combine your sales funnels, marketing campaign, and automation into one template. Then, you can install the template onto your client's account and quickly begin the onboarding process.
Mobile App
The mobile app allows business owners to do various tasks on the go, so you don't have to be with a desktop or laptop to continue running your business.
Customer Support
GoHighLevel offers excellent customer support. Their team is available 24/7 to assist with any questions or issues you might have.
They offer a variety of tutorials and resources that can help new users learn the platform quickly.
Cons of Using GoHighLevel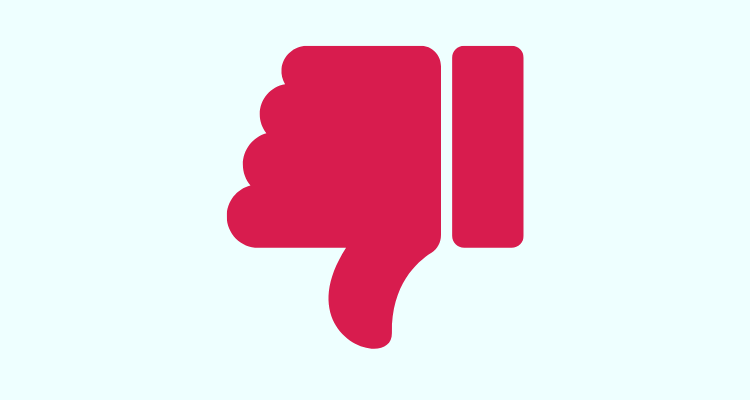 Apart from its many advantages, there are some drawbacks to GoHighLevel.
Learning Curve
Mastering this platform takes a bit of time.
With all the features GoHighLevel has, there is a learning curve that users need to understand to use the tools effectively and run their businesses successfully.
Integrations Limited
The platform also has limited integrations compared to its competitors.
It cannot be integrated with email marketing tools, only SMTPS. The platform does not have email or phone capabilities, and no affiliate management software is available.
Limited Templates
There are only so many templates available on the platform, so users may create their own or customize existing ones.
Membership Customization Limited
Unfortunately, there is also a need for customization options when setting up memberships.
Visual Editor Needs Improvement
The visual page editor lacks features and could use more options for customization.
Unlock the Power of PicSnippets for Your GoHighLevel Account
GoHighLevel is an all-in-one marketing and automation platform that helps business owners and marketers streamline their workflow.
It's a powerful tool that can be used to manage customer relationships, automate tasks, and optimize campaigns. But how does PicSnippets integration with GoHighLevel take it up a notch?
PicSnippets is a revolutionary platform for creating unique images in emails or texts that increase engagement and loyalty. It utilizes drag-and-drop tools and pixel-perfect templates that make it easy to create stunning visuals. Plus, it doesn't require any coding skills for integration with GoHighLevel.
Using PicSnippets with GoHighLevel allows businesses to personalize customer journeys from opt-in to the outcome. It's an effective way to increase engagement and loyalty, make a killer first impression, re-engage lost customers, and get more referrals.
With PicSnippets, business owners and marketers can create pixel-perfect images tailored to their brands. And with the included templates, businesses can quickly develop visuals for upsells, welcome messages, follow-ups and more without spending too much time on design.
Overall, when it comes to powerful marketing agency platforms, GoHighLevel is an excellent choice. The integration with PicSnippets makes it even more powerful, allowing businesses to create unique visuals that will stand out and get attention. Sign up now to take advantage of the 10-day free trial.
Learn more about PicSnippets and how it can help you optimize your GoHighLevel campaigns today.
Final Thoughts
GoHighLevel is a comprehensive and mighty marketing agency platform that helps users to automate their workflow, manage customer relationships, optimize campaigns, and create stunning visuals with the help of PicSnippets integration.
Try GoHighLevel today to see how it can help you reach your business goals.
FAQ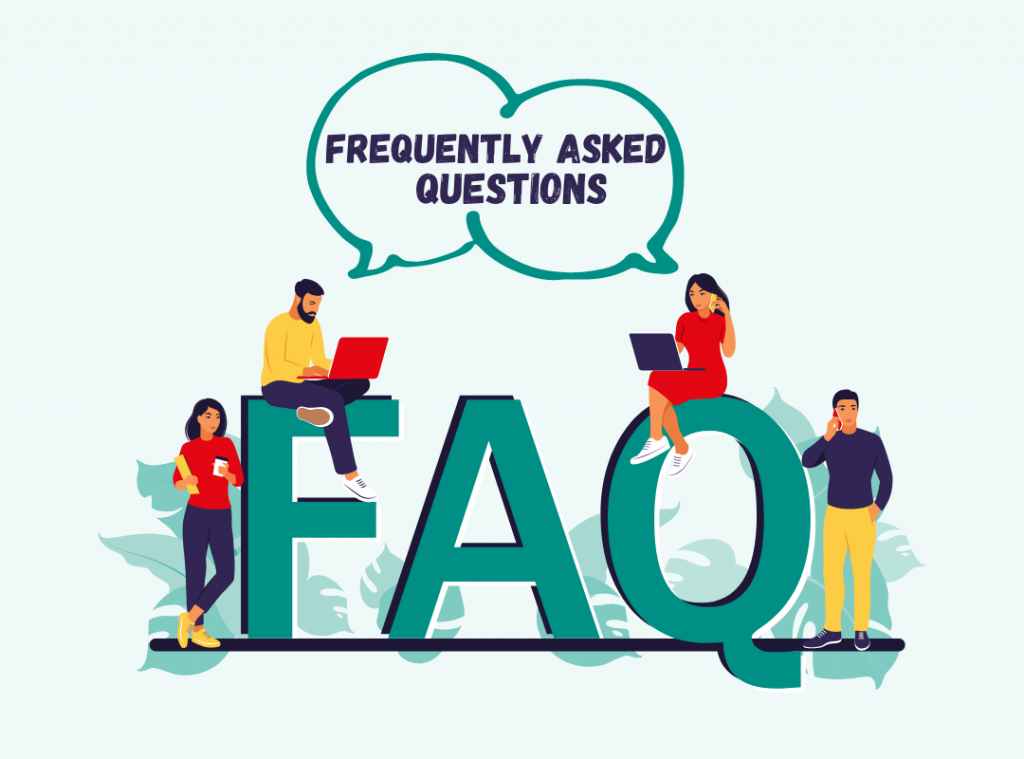 What is GoHighLevel?
GoHighLevel is a suite of tools designed to help your business grow. It includes advanced automation, task tracking, and analytics capabilities to streamline workflows and maximize efficiency. With Go high-level, you can easily monitor progress and create insights that will guide your decision-making.
Is GoHighLevel the most powerful marketing agency platform?
GoHighLevel is one of the most comprehensive and robust marketing agency platforms. It provides a wealth of features that enable users to create professional-looking membership sites, automate processes, integrate video course content, build client profiles, generate sales leads on the go and connect apps with webhooks. These features together make GoHighLevel one of the leading marketing agency platforms available.
Does GoHighLevel work with WordPress?
Yes, GoHighLevel provides support for WordPress and integrates seamlessly with the popular CMS for better digital marketing management. Integration with other services such as Mailchimp, PayPal, Calendly, and Pipedrive is also supported.
How does PicSnippets integration with GoHighLevel work?
PicSnippets integration with GoHighLevel allows businesses to create unique, personalized visuals that increase engagement and loyalty in their messaging in emails or texts. This feature allows users to create custom visuals and add them to marketing campaigns or social media posts. This helps to make campaigns more attractive and engaging for customers, which leads to increased conversions.