3 Tips for Increasing Your Webinar Attendance Rate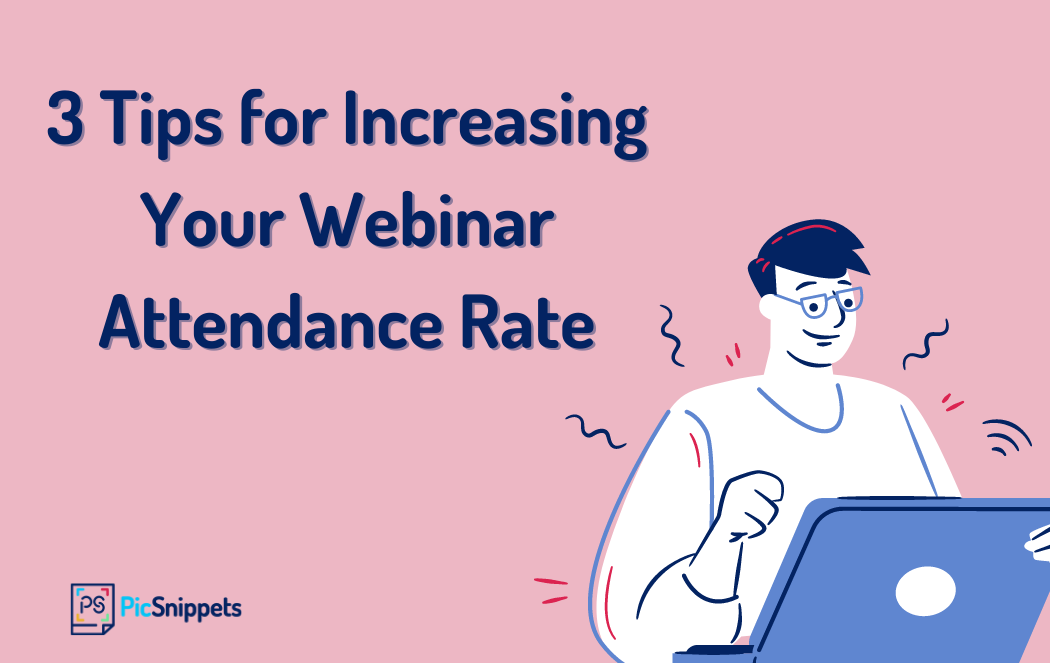 Tired of doing webinars where only a fraction of your registrations show up? In this blog post, we will discuss three tips that should help boost your webinar attendance rate so that you'll be able to engage more participants and generate more sales!
Tip # 1: Offer Incentives for Attendance
We all know that a lot of people register for webinars that they never plan on attending and will just wait to get the replay. While this is convenient for them since it allows them to watch on their own timing, it makes it much more difficult to create engagement and drive excitement around the offer.
One way to reduce the "ghost registrations" is by offering incentives for participation and attendance. This could be in the form of a drawing for a free prize, discounts on their next purchase, or a bonus training if they attend the webinar. Whatever the incentive may be, make sure it is something that will entice people to register and actually show up!
Tip # 2: Make It Easy to Register and Access Information
Another way to encourage more people to attend your webinars is by making it as easy as possible for them to register and attend the webinar at the appropriate time. A lot of people only include the attendance link in the confirmation email or in the email that gets sent when going live on the webinar. This makes it difficult for people to find the access information and to feel prepared for the call.
Consider sending a couple emails the week of the webinar and a couple more the day of the webinar. While you want to include their attendance link, you should also use this opportunity to include promotional materials and anything else to help the registrant feel prepared for the call and ready to get the most value out of it.
Tip # 3: Personalize the Reminder Sequence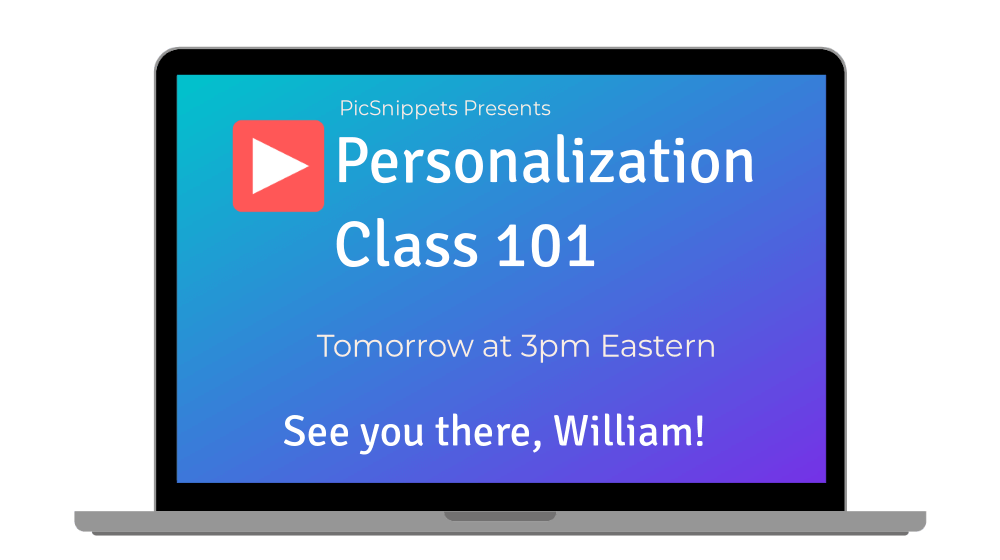 The last tip for increasing webinar attendance is to personalize the reminder sequence. One of the primary reasons people don't attend is because they do not feel any connection to your brand or product. When they are unengaged relationally, they are not in a position to make a decision to move forward with your company. By tailoring the message specifically to each person, you're increasing their connection with your brand and increasing the sense of responsibility to attend.
If you are ready to increase your webinar attendance, you can start your 10-day trial of PicSnippets and access our customized templates, including the image above!
Do you have any tips of your own for boosting webinar attendance? Share them in the comments below!